Cure Your Automotive Ails with Green Country Ford's Ford Maintenance and Repair Center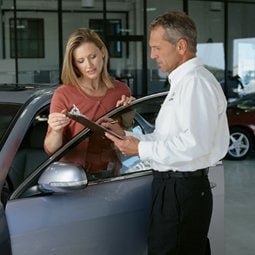 Any of your vehicles complaints can be taken care of at the stellar Maintenance and Repair Center at Green Country Ford dealership. 
Anyone who drives around Afton, Vinita, Jay, or Nowata recognizes us as the place to go to, whether it is for a quick repair job, a routine inspection, or a query about why the engine just sounds funny. We have expert technicians who will care for your vehicle and get it up to speed rapidly for an affordable price. 
The key to this, besides being highly trained on Ford vehicles, is that we only sell and install parts certified by the brand. We use the same parts that were installed on your car when it came off the assembly line. 
Fill out our easy contact form to see what's possible for your vehicle or make your appointment in person. Once you're scheduled, you'll be here and done even before you can say "Green Country Ford is my favorite dealer in Oklahoma!"